Felony Crimes
Angleton Felony Crimes Lawyer
Proven Felony Defense Representation in Texas
When facing felony charges in Angleton, Texas, you need an experienced and dedicated attorney. BTR Law specializes in providing aggressive legal representation for individuals charged with felony crimes. Our team of skilled Angleton felony crimes lawyers is committed to protecting your rights and securing the best possible outcome for your case.
---
Call BTR Law today at (979) 316-7133 or contact us online to schedule a meeting with our felony crimes attorney in Angleton!
---
What is a Felony?
A felony is a serious criminal offense in the state of Texas. Unlike misdemeanors, which are less severe violations, felonies can have long-lasting and life-altering consequences. Felonies encompass various criminal acts, from drug trafficking and burglary to assault and white-collar crimes.
In Texas, felonies are categorized into five classes:
State Jail Felonies: These are the least severe felonies and are typically punished with state jail time ranging from 180 days to 2 years.
Third-Degree Felonies: Punishments for third-degree felonies can include 2 to 10 years in prison.
Second-Degree Felonies: Individuals convicted of second-degree felonies may face imprisonment for 2 to 20 years.
First-Degree Felonies: The most severe non-capital felonies in Texas, first-degree felonies can lead to sentences of 5 to 99 years or life in prison.
Capital Felonies: These are the most severe felonies and can result in life imprisonment without the possibility of parole or the death penalty.
The severity of the punishment varies depending on the specific felony offense and the circumstances surrounding the case. It's essential to have a skilled Angleton felony crimes lawyer who can navigate the legal complexities and fight to minimize the impact of these charges on your life.
What are the Penalties for Felony Crimes in Texas?
Felony convictions in Texas carry severe consequences that can affect various aspects of your life. Some of the penalties and collateral consequences of felony crimes include:
Prison Time: The most immediate consequence of a felony conviction is the potential for a lengthy prison sentence. Depending on the severity of the felony, you could face years or even life behind bars.
Fines: Felony convictions often result in substantial fines that can burden you financially.
Probation: In some cases, the court may grant probation as an alternative to incarceration. However, probation has strict conditions, and violations can lead to imprisonment.
Loss of Rights: Felony convictions can result in the loss of certain civil rights, such as the right to vote, possess firearms, or hold public office.
Employment and Housing: A felony on your record can make finding stable employment and suitable housing challenging, limiting future opportunities.
Professional Consequences: Professionals may face disciplinary actions, including losing licenses when convicted of felonies.
Immigration Consequences: Non-U.S. citizens convicted of felonies may face deportation or other immigration-related consequences.
Defenses Against Felony Charges
Defending against felony charges requires a thorough understanding of the law and a strategic approach tailored to your case. Our Angleton felony crimes lawyers at BTR Law employ various defense strategies, including:
Challenging Evidence: We scrutinize the evidence against you to identify any weaknesses, inconsistencies, or violations of your constitutional rights.
Negotiating Plea Bargains: In some cases, it may be advantageous to negotiate a plea bargain that reduces the charges or penalties.
Alibi and Witnesses: We work diligently to establish your alibi or present witnesses who can testify.
Procedural Errors: We investigate whether law enforcement or the prosecution made any errors during the arrest, evidence collection, or trial, which can lead to case dismissal or reduced charges.
Mental Health Defenses: In certain situations, mental health issues can be a valid defense, highlighting the need for treatment rather than punishment.
Self-Defense or Justification: If applicable, we can argue that you acted in self-defense or were justified under the circumstances.
Contact Our Angleton Felony Crimes Attorney Today
Facing felony charges is a daunting and life-altering experience, but you don't have to navigate it alone. The Angleton felony crimes lawyers at BTR Law are here to stand by your side, providing relentless legal representation and fighting for your rights every step of the way. We understand the complexities of Texas felony laws and are committed to pursuing the best possible outcome for your case.
---
Contact BTR Law today to schedule a consultation with our felony crimes lawyer in Angleton!
---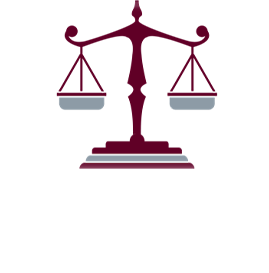 Client Testimonials
"Thank you so much for all the help Patton, you are a lifesaver!"

M. H.

"Thank you so much for your time and helping me with my situation."

E.

"Very professional, and handled everything. I would highly recommend."

Diane P.