Divorce
Looking for an Experienced Divorce Attorney?
Contact Our Exceptional Angleton Lawyers Today
Divorce is a highly contentious area of family law. For this reason, it's important you enlist the help of an attorney with enough experience to skillfully guide you through this process. Luckily, our compassionate and competent lawyers can help you resolve your divorce as well as all related factors concerning this important legal issue.
---
Contact BTR Law at (979) 316-7133 for detailed information on how we can help with your case.
---
How Long Do You Have to Be Separated Before You Can File for Divorce in Texas?
There are no marriage separation requirements in Texas before filing for divorce. If one spouse has been a legal resident in a particular place of the state for six months and a county resident for 90 days, that person can then file for divorce.
What Is the Texas Divorce Process?
Texas is a "no fault" state. This means that the party seeking to legally end their marriage is not required to prove fault or wrongdoing as a reason for seeking a divorce. However, the judge could take fault into consideration when determining the division of property.
To file for a divorce, one or both parties must have been a resident of the state for at least 6 months. Additionally, one or both spouses must have been a resident of the county they are filing for at least 90 days.
Commonly, the divorce process in Texas proceeds as follows:
One spouse files a petition for divorce with the court and personally prepares the papers to serve to the other spouse.
If there are domestic violence issues, the filing spouse may request a temporary restraining order. If this is issued, the hearing must occur within 14 days of the issuance. If no restraining order is filed, the responding spouse has 20 days to reply.
If either spouse would like to gather more information on the other, the process begins discovery. This is when they exchange information and relevant documents.
With the help of an attorney or mediator, the spouses discuss the settlement of their divorce issues. If they can agree on all terms, the divorce does not need to go to court and they can prepare the divorce decree.
If the spouses cannot agree on all terms of the divorce, the case goes to trial, and a judge determines the factors of the divorce and signs off on the divorce decree.
Helping Clients Effectively End Their Marriage
At BTR Law, our Angleton attorneys can efficiently and confidently help resolve your divorce. Whether you and the other party resolve issues in or out of court, you can rely on us to provide skilled legal representation that will protect your rights and interests. We can help with divorce-related matters such as custody, support, and property division.
---
Complete our online contact formor call us at (979) 316-7133to schedule your initial consultation.
---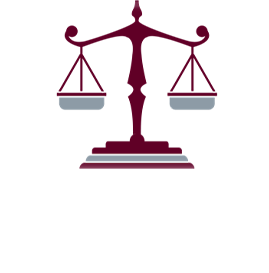 Client Testimonials
"Thank you so much for all the help Patton, you are a lifesaver!"

M. H.

"Thank you so much for your time and helping me with my situation."

E.

"Very professional, and handled everything. I would highly recommend."

Diane P.