Criminal Defense
Criminal Defense Attorneys in Angleton
Aggressively Fighting for Our Clients' Rights
Under the United States Constitution, you have the legal right to obtain legal representation in the presence of law enforcement. Additionally, if you are accused of a crime to the point you are facing a conviction, it's important you have an attorney by your side who can effectively represent and protect your rights and interests. At BTR Law, our Angleton criminal defense lawyers work closely with our clients to build strong case strategies. We handle cases involving DWI and other misdemeanor and felony crimes with commitment, professionalism, and care.
---
Contact our office today at (979) 316-7133 to receive your initial consultation.
---
The Texas Criminal Process
The state of Texas takes criminal proceedings seriously. For this reason, there are a number of steps each case goes through before a final decision can be reached.
These steps include:
An investigation by law enforcement
The issuance of a search warrant that allows the investigators to look for evidence at a location
The interrogation of witnesses and suspects to help investigators gain clarity of the crime
If investigators are able to find probable cause to arrest a suspect, they will do so
After the arrest, law enforcement will determine whether to press charges or not
If law enforcement determined to press charges, will arraign the accused where they are told the charges and asked to submit a plea bargain
The trial process will begin. At this stage, a criminal defense attorney is brought in to negotiate a plea bargain or agreement concerning a possible plea deal
If a plea arrangement cannot be reached, the matter will go to trial where the evidence and witnesses are presented to a court. During this process, the judge or jury will determine whether the defendant is guilty or not
If the defendant is found guilty, they may choose to appeal the decision
If you are found guilty of a crime in Texas, the punishment could vary depending on the severity of your crime. The help of an Angleton criminal defense attorney can not only explain the consequences of your crime, but help you understand your legal options.
Don't Wait! Contact Our Angleton Criminal Defense Lawyers.
If you are faced with a potential criminal charge, it's important you seek the help of an attorney as soon as possible. BTR Law offers all our clients solid legal representation for the best chance at a favorable outcome.
---
Call our office today at (979) 316-7133 or complete our online contact form to speak with our attorney.
---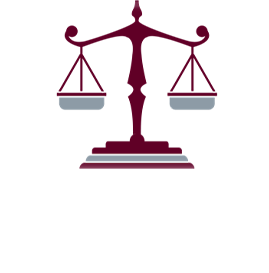 Client Testimonials
"Thank you so much for all the help Patton, you are a lifesaver!"

M. H.

"Thank you so much for your time and helping me with my situation."

E.

"Very professional, and handled everything. I would highly recommend."

Diane P.