Misdemeanors
Angleton Misdemeanors Lawyer
Experienced Defense Against Misdemeanor Crimes in Texas
Facing misdemeanor charges can be a stressful and daunting experience. If you are in a situation where you're charged with a misdemeanor in Angleton or the surrounding areas, you need a dedicated and experienced legal team. Our firm specializes in providing effective legal representation for individuals facing misdemeanor charges, and we are here to guide you through the legal process and help you achieve the best possible outcome.
---
Call BTR Law today at (979) 316-7133 or contact us online to schedule a meeting with our misdemeanors attorney in Angleton!
---
Common Types of Misdemeanors in Texas
Misdemeanors are criminal offenses considered less severe than felonies but still carry potential penalties that can impact your life. In Texas, misdemeanors are divided into three classes: Class A, Class B, and Class C. Each class corresponds to different levels of severity and potential consequences. Common types of misdemeanors include:
Class A Misdemeanors: These are more severe misdemeanor charges and may include offenses like assault causing bodily injury, DWI (Driving While Intoxicated) with a BAC (Blood Alcohol Concentration) above 0.15, theft between $750 and $2,500, and possession of a small amount of certain controlled substances.
Class B Misdemeanors: This class encompasses offenses such as first-time DWI (with a BAC below 0.15), possession of marijuana (up to 2 ounces), criminal trespass, and minor instances of theft.
Class C Misdemeanors: This category involves less severe offenses, often punishable by a fine rather than jail time. Examples include public intoxication, disorderly conduct, and speeding violations.
Navigating the distinctions between these classes and their legal implications can be complex. This is where our seasoned Angleton misdemeanor lawyers step in to provide the expertise you need.
What are the Penalties for Misdemeanors in Texas?
The penalties for misdemeanor convictions in Texas can vary widely depending on the class of the misdemeanor, the specific offense, and any previous criminal history. However, common consequences include:
Fines: Misdemeanor convictions can result in fines ranging from a few hundred dollars to several thousand dollars, depending on the severity of the offense.
Probation: In some cases, probation may be offered as an alternative to jail time. Probation typically includes certain conditions that must be met, such as attending counseling or completing community service.
Jail Time: Class A misdemeanors can lead to up to one year in county jail, while Class B misdemeanors can result in up to 180 days of incarceration.
Driver's License Suspension: Certain misdemeanor convictions, such as DWI, can lead to the suspension of your driver's license.
Criminal Record: Misdemeanor convictions can stay on your criminal record, potentially affecting employment opportunities, housing applications, etc.
Defenses Against Misdemeanor Charges
When facing misdemeanor charges, exploring all potential defenses to protect your rights and minimize the impact on your life is essential. At BTR Law, we utilize our extensive legal knowledge and experience to craft strong defenses tailored to your unique situation. Some common defenses against misdemeanor charges include:
Lack of Evidence: We thoroughly review the evidence against you and identify any weaknesses or inconsistencies that could cast doubt on your guilt.
Fourth Amendment Violations: If your Fourth Amendment rights were violated during your arrest or the collection of evidence, we can challenge the admissibility of that evidence in court.
Self-Defense: In cases involving assault or other violent offenses, we can argue that you acted in self-defense to protect yourself or others.
Illegal Search and Seizure: If evidence was obtained through an illegal search and seizure, we can challenge the validity of that evidence in court.
Mistaken Identity: We investigate the possibility of mistaken identity or false accusations to establish reasonable doubt in your case.
Contact Our Angleton Misdemeanors Attorney Today
Facing misdemeanor charges can be overwhelming, but you don't have to go through it alone. BTR Law is here to provide you with dedicated legal representation and guidance every step of the way. Our experienced Angleton misdemeanor lawyers will fight vigorously to protect your rights, build a solid defense, and strive for the best possible outcome.
---
Contact BTR Law today to schedule a consultation with our misdemeanors lawyer in Angleton!
---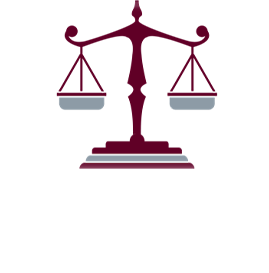 Client Testimonials
"Thank you so much for all the help Patton, you are a lifesaver!"

M. H.

"Thank you so much for your time and helping me with my situation."

E.

"Very professional, and handled everything. I would highly recommend."

Diane P.