Personal Injury
Angleton Personal Injury Attorneys
Helping Clients Obtain Deserved Compensation
An accident can happen any place and at any time. You could be dropping your children off at school, shopping at a store, or taking your dog for a walk. One minute you are enjoying your day and the next you find yourself suffering from an injury that could have a negative affect on your health and finances. At BTR Law, our Angleton personal injury lawyers understand the position you may find yourselves in after an accident and will stop at nothing to defend your personal rights and interests.
---
Call our office at (979) 316-7133 for detailed information on how we can help resolve your case.
---
Beginning a Personal Injury Lawsuit
The first step toward receiving compensation for your injuries is to contact an experienced personal injury attorney in Angleton. A lawyer with experience in this area of law will listen to your situation and determine whether you have cause to pursue legal action or not. If so, an attorney can help you determine what compensation you may receive for your damages and how best to proceed with your case.
Depending on your circumstances, you may be entitled to receive:
Economic Damages: If your injury caused you to miss work or lose your primary source of income, you may be able to receive monetary compensation. Additionally, you may be able to receive reimbursement for any money you had to spend on medical bills and hospital expenses.
Non-Economic Damages: If your injury took a toll on your mental state, you may be able to seek compensation. You may be able to seek compensation for any pain and suffering you experienced from your injury as well.
Exemplary Damages: If the defendant caused your injury due to a willful act of negligence or reckless behavior, you may be able to receive further compensation for this conduct. This is also known as punitive damages.
How Do I File a Personal Injury Lawsuit?
A personal injury claim commonly begins by reaching out to the responsible party's insurance company. Depending on the circumstances of the case, our Angleton personal injury lawyer may be able to negotiate a claim with the insurance company without going before a judge.
If the insurance company and/or at-fault party do not make a reasonable settlement offer, you may wish to file a personal injury lawsuit. Texas has a 2-year statute of limitations on personal injury lawsuits. This means you have 2 years from the date of the accident to begin a legal action against the negligent party.
When you begin a lawsuit, an attorney will:
File an official complaint with the court
Serve the complaint to the negligent party along with a summons to appear in court
File a pre-trial motion
Orchestrate a pre-trial hearing to attempt to negotiate a settlement that is fair and reasonable
Present the case to a jury
Helping You Seek Fair & Reasonable Compensation
When you choose to work with BTR Law, you are choosing to work with a compassionate attorney who will stop at nothing to secure a positive outcome to your case. Our Angleton personal injury lawyers can effectively and efficiently litigate your case before a court.
---
Complete our online contact form or call us at (979) 316-7133 to schedule your initial consultation.
---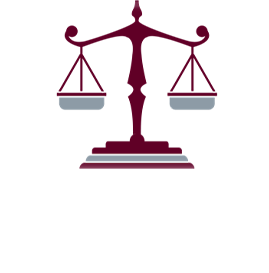 Client Testimonials
"Thank you so much for all the help Patton, you are a lifesaver!"

M. H.

"Thank you so much for your time and helping me with my situation."

E.

"Very professional, and handled everything. I would highly recommend."

Diane P.