Burglary
Angleton Burglary Attorney
Experienced Defense Against Burglary Charges in Texas
At BTR Law, we recognize the severity of burglary charges and understand the life-altering consequences they can bring. If you or someone you know is facing burglary allegations in Texas, our Angleton burglary lawyers are here to provide unwavering legal support. With a deep understanding of Texas laws and a commitment to protecting your rights, BTR Law is the advocate you need to navigate through the complexities of your case.
---
Call BTR Law today at (979) 316-7133 or contact us online to schedule a consultation with our burglary lawyer in Angleton.
---
What is Burglary?
Burglary is considered a serious criminal offense that involves unlawfully entering a building or habitation with the intention to commit theft, assault, or another felony. The key elements of burglary include unauthorized entry and the intent to commit a crime once inside. In Texas, burglary is classified into two categories: burglary of a building and burglary of a habitation.
Burglary of a building typically involves entering any structure other than a habitation with the intent to commit a felony or theft. On the other hand, burglary of a habitation pertains to unlawfully entering a residence or dwelling with the same criminal intent.
What are the Penalties for Burglary in Texas?
The penalties for burglary in Texas vary depending on the severity of the offense. Generally, burglary is charged as a felony, and the degree of felony depends on the circumstances surrounding the case.
Burglary of a Building (State Jail Felony): If convicted of burglary of a building, you may face a state jail felony charge, which can result in imprisonment for up to two years and a fine of up to $10,000.
Burglary of a Habitation (Second-Degree Felony): Burglary of a habitation is a more serious offense, classified as a second-degree felony. If found guilty, you could be sentenced to imprisonment for a term ranging from 2 to 20 years and may face fines up to $10,000.
It's important to note that these penalties underscore the gravity of burglary charges in Texas. A conviction can have a lasting effect on your life, affecting your personal and professional reputation, as well as limiting future opportunities.
Defenses Against Burglary Charges
Some common defenses against burglary charges may include:
Lack of Intent: One key element of burglary is the intention to commit a crime upon entry. If we can demonstrate that there was no criminal intent, it may serve as a viable defense.
Mistaken Identity: In some cases, individuals may be wrongly accused of burglary due to mistaken identity. We can thoroughly investigate the circumstances surrounding your case to establish a strong defense.
Consent: If you had permission to enter the premises, it may serve as a defense against burglary charges. We can diligently examine the facts of your case to uncover any evidence supporting your innocence.
Contact Our Burglary Lawyer in Angleton Today
If you or a loved one is facing burglary charges, don't face the legal system alone. BTR Law is committed to providing aggressive and effective legal representation to protect your rights and secure the best possible outcome for your case. Our Angleton burglary attorneys will work tirelessly to build a strategic defense tailored to your specific situation. Your future is our priority, and we are here to guide you through the legal process with the expertise and advocacy you deserve.
---
Contact BTR Law today to get started with our Angleton burglary attorney.
---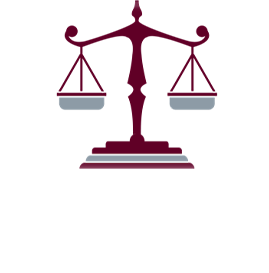 Client Testimonials
"Thank you so much for all the help Patton, you are a lifesaver!"

M. H.

"Thank you so much for your time and helping me with my situation."

E.

"Very professional, and handled everything. I would highly recommend."

Diane P.